Weekend PC Game Deals is where the hottest gaming deals from all over the internet are gathered into one place, every week, for your consumption. So kick back, relax, and hold on to your wallets.
Beginning with the gaming bundle Humble introduced this week, you can now grab a collection of farming games that has action elements in them.
The aptly named Fighting Farmers bundle is split into two tiers. The first carries Forager, Serin Fate, Kitaria Fables, and Stranded Sails – Explorers of the Cursed Islands for $10. Going up to the $14 tier gets you everything from the first tier as well as copies of Len's Island, Spirit of the Island, and Re: Legend.
At the same time, the Humble store also introduced the Gems of 2022 Bundle just yesterday. This one carries Supraland Six Inches Under, Haiku the Robot, PowerSlave Exhumed, and Source of Madness for $15.
Adding Zero Sievert and Submerged: Hidden Depths to the selection will cost you $20, while paying $23 also nets you a copy of Prehistoric Kingdom.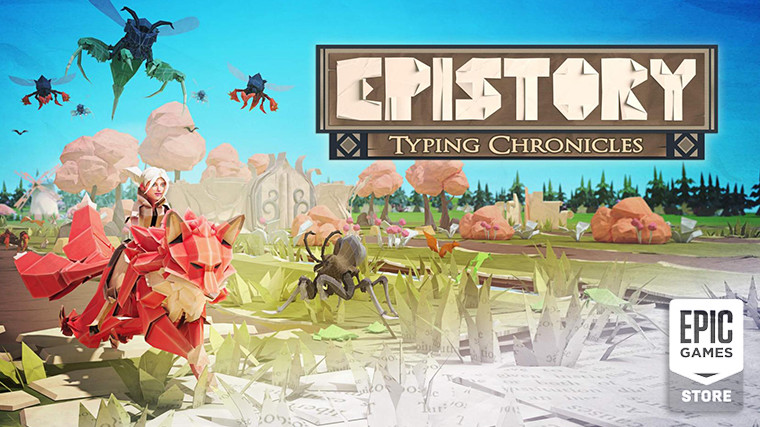 Epic Games replaced the triple giveaway from last week with a copy of Epistory – Typing Chronicles, an indie game about typing your way to victory from 2016.
The game has you going through a papercraft world where every combat action is a word prompt you must type out. The difficulty of typing is also dynamically altered depending on your performance. The storyline has you taking the role of a little girl riding a giant fox as they fight against a corrupt force taking over the forest.
Epistory – Typing Chronicles is yours to claim and keep via the Epic Games Store until January 26, which is when Adios will become free as the next giveaway.
Big Deals
The biggest promotions of this weekend are from the Steam Chinese New Year deals and a sudden windfall of RPG discounts. Find our handpicked highlights list filled with those and much more below:
DRM-free Specials
The GOG store has decided to kick off another store wide sale this week, this time celebrating the new year. A giveaway for Haven Park is even happening on the DRM-free store's front page right now. Find a small highlights list from the available discounts below:
Keep in mind that availability and pricing for some deals could vary depending on the region.
---
That's it for our pick of this weekend's PC game deals, and hopefully, some of you have enough self-restraint not to keep adding to your ever-growing backlogs. As always, there's an enormous amount of other deals ready and waiting all over the interwebs as well as in services you may already subscribe to if you comb through them, so keep your eyes open for those, and have a great weekend.
Neowin may earn a small commission from qualifying purchases.