Hiya, PlayStation foodies. Tj here, serving up a big plate of news for our experimental food art game, Nour: Play With Your Food. It's a game that you might have seen around before. Perhaps you caught a glimpse of some of our wild ramen and boba tea out in the wilds of the internet or at a game event, but now we're finally ready to say that you will be able to satisfy your virtual food cravings on September 12 when Nour launches on PS5 and PS4. For now, we have a little trailer as a treat featuring an original song by Tobi Lou.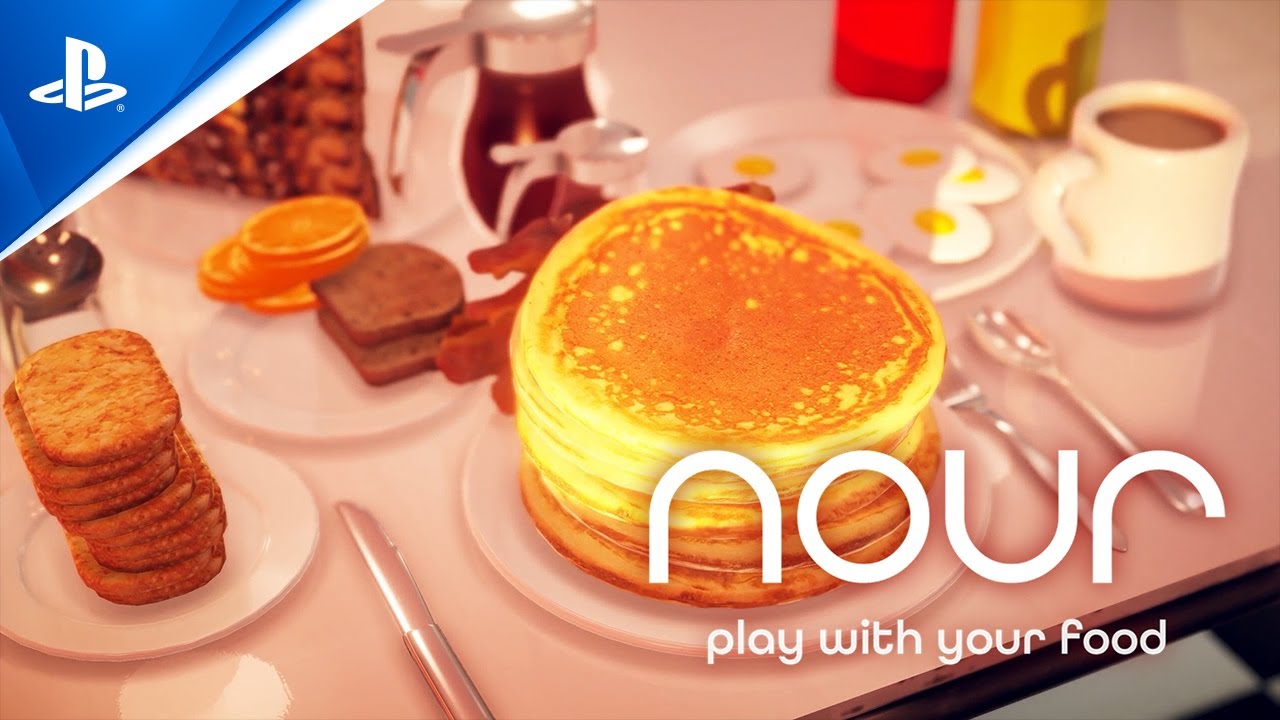 I've spent years making this game, yet I still discover new sights, sounds, and emergent mechanics. Nour's outward beauty is balanced by an inner mechanical depth. Let's discuss Nour's secret sauces that make it a unique experience.
Tools
In the real world, kitchen tools come with all sorts of safety warnings. But not in Nour! Use the blowtorch, knife, salt shaker, and more to slice, squish, season, char, and paint your food. Use multiple tools on the same food to stack their effects, making your dream dish a reality.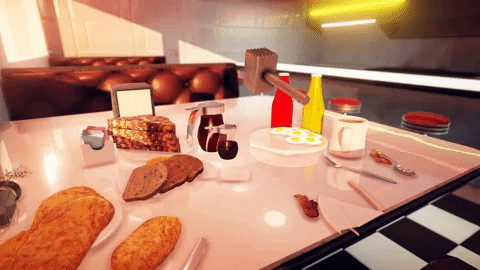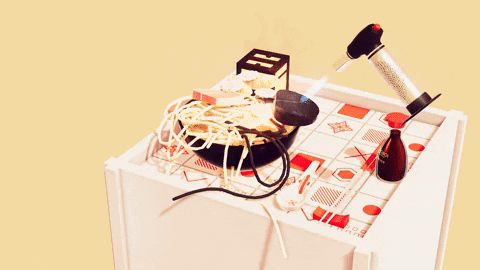 Spells
And since this isn't the real world, we've taken a few creative liberties with how you can play with your food. Combine your wizard's hat and chef's hat (actually, that would look sick) using Nour's spells. Form culinary constellations, stunning ice sculptures, or undo gravity altogether. This is a brand new type of kitchen.
Feel free to combine these different systems to create interactions that no chef has thought possible. When you're done, be sure to whip out the Camera tool to capture your masterpiece.
Nour is unconventional and wild, and it was a joy to make. We set out to make a game with no goals or objectives other than experiencing the joy of freely interacting with the highly detailed virtual representations of delicious food and snacks we enjoy every day. Now we're almost done, and if you think that idea for a game sounds fun, we hope you give Nour a shot when it releases on September 12.
Even more secret sauce is to be revealed in the final game.