The latest Microsoft Edge Canary update finally delivers what many users have wanted since the release of Edge 111: the ability to disable the Bing button with a single click.
The new Bing button in Microsoft Edge is a stumbling block for some customers. Having a powerful AI-based assistant one click away is great, but some are discontent with the idea's implementation. The button looks inconsistent with the rest of the browser, it opens on hover, and there is no easy way to disable it. Fortunately, Edge 113 will fix that.
Microsoft Edge Canary 113.0.1742.0 finally lets you toggle off the Bing button with a single click (via Leopeva64-2 on Reddit). Head to Settings > Sidebar > Discover and disable the Show Discover option. That will remove the Bing button from the toolbar, restoring the original uninterrupted look.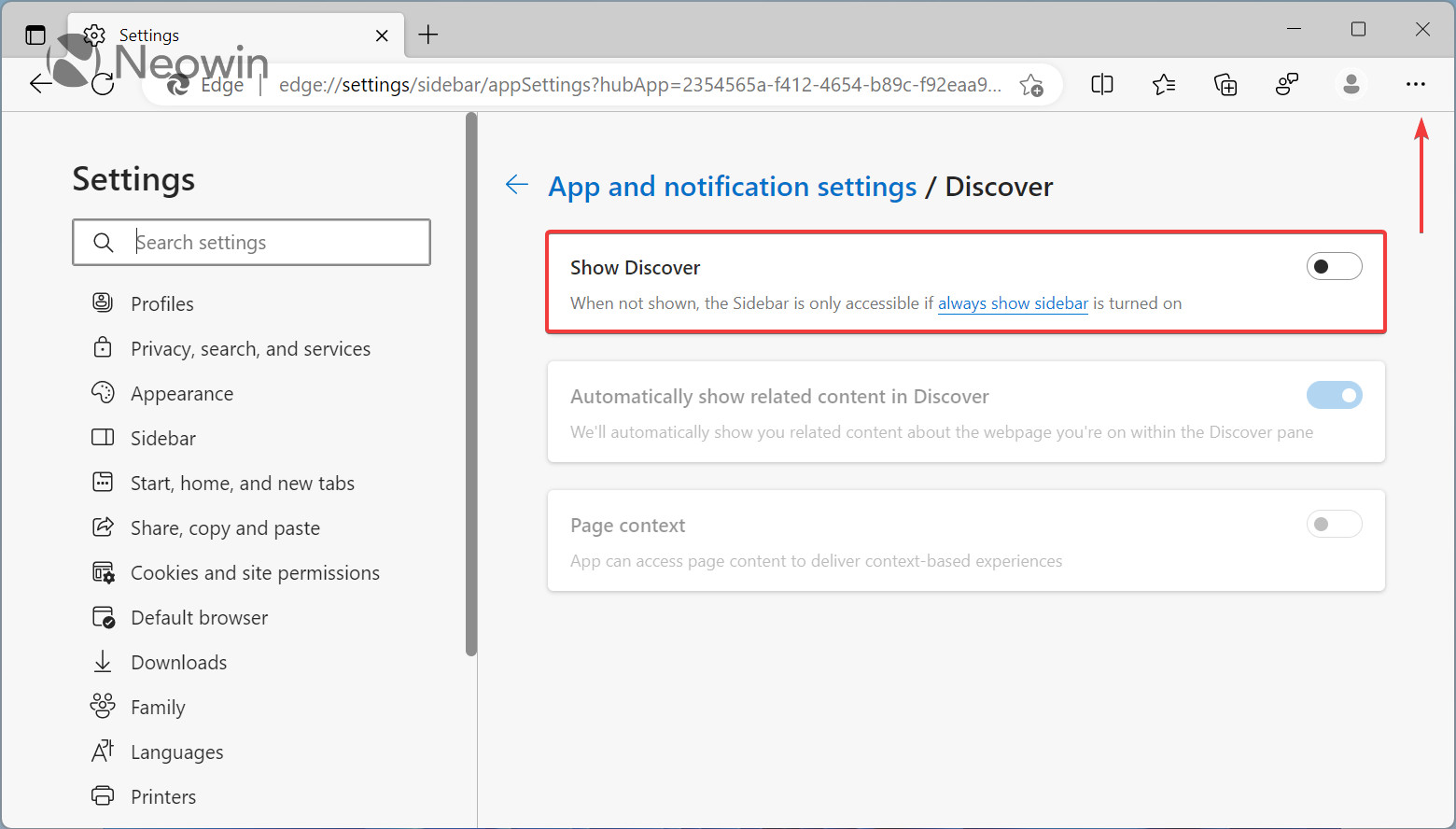 According to the browser's release schedule, Edge 113 will hit the Beta Channel in April, and the public release is scheduled for May 2023. If waiting two months is not an option, check out our guide describing how to disable the Bing button in Microsoft Edge using enterprise policies. It is not a one-click solution (there is also one minor side effect), but it can do the trick while you wait for Microsoft to release Edge 113 for all users.