In this episode of Microsoft Weekly: lightweight Windows 11, Patch Tuesday updates, AI-powered features for inbox Windows apps, plenty of Surface updates, Xbox-branded credit cards, Surface leaks with eye-watering price tags, weird Windows shortcuts, and more.
Table of contents:
Here we talk about everything happening around Microsoft's latest operating system in the Stable channel and preview builds: new features, removed features, controversies, bugs, interesting findings, and more. And of course, you may find a word or two about older but still supported versions.
This week, Microsoft released the latest Patch Tuesday updates with traditional fixes, improvements, and security patches. KB5030219 is now available for Windows 11 version 22H2; KB5030217 is for those still using Windows 11 version 21H2 (it will soon reach its end of life, by the way); and KB5030211 is here for Windows 10 users not amused with what Windows 11 has to offer so far.
We also got a major release on the unofficial side. NTDEV, the creator of the tiny10/11 project, released a new version of tiny11. Release 23H2 features gaming improvements and more unnecessary parts removed. However, despite carrying the "23H2" name, it is still based on Windows 11 version 22H2. You can download tiny11 version 23H2 x64 from the Internet Archive.
Finally, here are a few Windows quirks users discovered this week. Did you know Windows 11 have a dedicated shortcut key for launching Microsoft's LinkedIn? Hit Ctrl + Shift + Alt + Win + L and the OS will fire up your default browser and open LinkedIn. By the way, similar shortcuts exist for Office apps. Press Ctrl + Shift + Alt + Win + X to open Excel, Ctrl + Shift + Alt + Win + W to launch Word, and Ctrl + Shift + Alt + Win + P to open PowerPoint.
Windows Insider Program
Microsoft released plenty of new builds for each and every insider to test:
As a reminder, builds older than 25931/23526 are now expired. That means those still running outdated releases will now get nagged with full-screen banners, prompting them to upgrade to something more recent.
Besides releasing new builds, Microsoft shipped two big updates for the Snipping Tool and Photos app. The company confirmed earlier reports about it adding new AI-powered features, namely OCR, Background Blur, content and location search, and Samsung Motion Photos support.
This section covers software, firmware, and other notable updates (released and coming soon) delivering new features, security fixes, improvements, patches, and more from Microsoft and third parties.
Microsoft updated a lot of Surface devices with new hardware this week:
The now-deceased Surface Duo is also worth mentioning since it got a new set of drivers for running Windows 11. Also, the DuoWOA team released ready-to-go/made dual boot images. Finally, speaking of Surface devices, a new report emerged this week with details about the pricing of the upcoming Surface devices.
On September 21, 2023, Microsoft will unveil the second-generation Surface Laptop Studio 2 with significantly upgraded hardware. According to leaks published on one German website, the computer will cost up to $1000 more than its predecessor. Oof!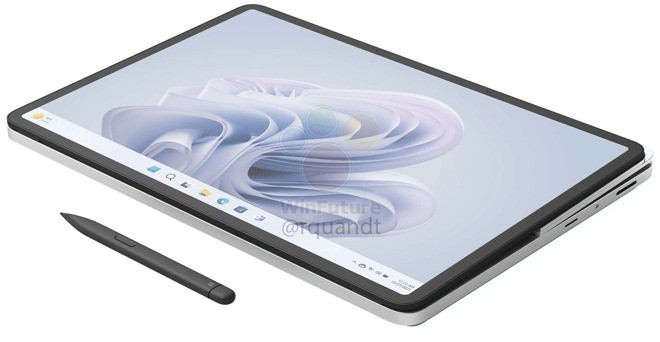 This week was full of Microsoft Edge news. To begin with, Microsoft released version 117 with several new features, such as Edge for Business for non-managed devices, favorites recovery, and more. Those thinking the browser is getting too much bloat will be happy to learn that version 117 deprecates several niche features to simplify your browsing experience.
Alongside Edge 117 for Windows 10 and 11 (macOS and Linux too), developers pushed a small update for customers using Edge 109 on Windows 7, 8, and 8.1. There is nothing new but security fixes for a vulnerability exploiting a heap buffer overflow in WebP.
Microsoft is testing a neat feature update for its browser, namely an improved Split Screen. Users discovered that besides placing webpages side-by-side, preview versions of the browser now let you split tabs horizontally and keep one on top of the other.
You can change the Split Screen layout by selecting the corresponding option from the Split Screen menu. Here is how the new vertical layout looks like in Microsoft Edge Canary:
Shortly after that, Microsoft released Edge Dev 118 with the new Split Screen layout.
PowerToys, everyone's favorite tool for Windows 10 and 11, will soon get a neat update for the Run utility. Microsoft revealed a redesigned launcher with an acrylic background, reworked icons, improved fonts, and new features. The new Run should arrive in an upcoming PowerToys update, albeit the exact timeframe is a mystery.
That is not everything Microsoft has in store for PowerToys. Shortly after announcing the Run redesign, developers unveiled a reworked Color Picker with a fresh coat of paint better resembling Windows 11 UI.
Last week's Microsoft Weekly covered plenty of news about OneDrive, and this one has more to add. An update in the Microsoft 365 roadmap revealed the company's plans to add an offline mode for OneDrive for the web.
According to Microsoft, this feature will allow you to launch OneDrive in a browser and view, sort, rename, move, copy, and delete files without internet access. Additionally, for locally stored OneDrive files (marked as "always available offline"), you will be able to open and work on these in your browser, even if you are offline.
And here are other notable updates released this week:
Finally, here are the latest drivers from NVIDIA, AMD, Intel, and other companies:
NVIDIA 537.34 WHQL with optimizations for Mortal Kombat 1, Starfield, Counter-Strike: Global Offensive, and Lies of P. There is also support for six new G-SYNC-Compatible monitors from various manufacturers.
Intel 31.0.101.4824 WHQL with optimizations for The Crew Motorfest and Mortal Kombat 1. In addition, the driver fixes flickering issues in Fortnite and random fan ramp ups.
Learn about upcoming game releases, Xbox rumors, new hardware, software updates, freebies, deals, discounts and more.
Age of Empires II: Definitive Edition, released on Microsoft's latest consoles a couple of weeks ago, received a big update and a new DLC with two new campaigns. The Return of to Rome DLC lets you follow the creation of the Old Kingdom of Egypt and "command the mighty Carthaginian empire in their war against the aggressive Roman Empire." The update with a massive list of fixed bugs and two DLC campaigns is now available on PC and consoles. In case you did not know, Age of Empire II: Definitive Edition is available in the Xbox and PC Game Pass catalogs.
Starfield, the new hot topic in the gaming press, continues generating headlines. This time, users discovered that the sun only shines on those using NVIDIA cards (you can try it without buying one thanks to NVIDIA's GeForce Now service, where Starfield is now available). If you use an AMD or Intel card, chances are that you will not see any sun in the sky. The situation is extra ironic if you consider the ongoing allegation of Bethesda making the title favor the "red team's" GPUs.
However, gamers and enthusiasts are already fixing bugs and adding missing features (like DLSS) with mods. Mods are a big part of Bethesda games, but the official mod support will not arrive until 2024.
Colossal Order, the studio behind Cities: Skylines, is on track to release Cities: Skylines II on October 24, 2023. And with only one month before the release, developers published the final dev diary entry, detailing a new in-game camera and a dedicated photo mode. In addition to taking photos, players will be able to record cinematic videos to share their cities with the community. Cities: Skylines II will be available in Xbox and PC Game Pass on day one.
The next month will also bring us the next installment of Forza Motorsport, Microsoft's sim-oriented racing games. With less than one month to release, Turn 10 Studios published a lengthy gameplay video showcasing some new cars, tracks, visuals, sound design, and more. Besides, developers revealed details about AI and accessibility features that ensure everyone, even the visually impaired, can enjoy the next-generation Forza Motorsport. The game will arrive on Xbox and PC (including Xbox and PC Game Pass) on October 10, 2023.
Another highly anticipated game coming soon to PC and modern consoles is S.T.A.L.K.E.R 2. On September 7, 2023, the building hosting the developer teams caught fire and sustained major damage on one of its three floors. Fortunately, no one was injured. Although the damaged floor now requires a complete renovation, GSC Game World said no anomaly would stop them.
S.T.A.L.K.E.R 2 is expected in the first quarter of 2024, and we hope the accident will not cause any unscheduled delays.
Later this month, CD Projekt Red will release Cyberpunk 2077: Phantom Liberty and the studio wants to ensure gamers' PCs are in the right shape to run the new content. Filip Pierściński, the lead-scene programmer, published a post on X (Twitter), claiming the game will utilize "all what you have," with CPU loads reaching almost 100% on eight-core systems. Therefore, users better ensure their processor coolers can handle the heat.
By now, we are used to game developers recommending expensive hardware to run their titles (right, Todd Howard?), but seeing a studio recommending CPU cooler maintenance is something new.
Cyberpunk 2077 Phantom Liberty will be available on September 21, 2023. You can check out more details about the update and its new trailer here.
In a somewhat surprising move, Microsoft unveiled the Xbox Mastercard—a special credit card for those frequently buying games and digital goods in the Microsoft Store. Issued by Barclays, the card will let you earn points when making everyday purchases or purchasing digital goods. Items from the Microsoft Store and streaming services will get you up to 5x card points for every dollar you spend. Microsoft says the new card will be available to Xbox Insiders in the United States beginning September 21, 2023.
Another Xbox-related announcement from Microsoft this week is on the hardware side. The company unveiled the new Astral Purple Xbox Wireless Controller, which will be available for $64.99 on September 19, 2023. If you fancy a purple controller, preorder it now from the Microsoft Store.
On September 14, 2023, Microsoft launched Xbox Game Pass Core, the new subscription to replace the good-old Xbox Live Gold. Xbox Game Pass Core costs $9.99 per month and it offers 36 games from various studios in addition to providing Xbox owners with access to multiplayer. If you plan to subscribe to Xbox Game Pass Core, check out the full list of benefits here.
Speaking of Xbox Game Pass, more titles from its catalog are now playable on NVIDIA GeForce Now. This week, Starfield, Amnesia: The Bunker, Gears Tactics, and other games joined the ever-growing list of games available on GeForce Now.
Deals and freebies
Looking for something new to play on your PC or console? Check out our regular Weekend PC Game Deals article covering discounts on various titles from Steam. You can also get 911 Operator for free from the Epic Games Store.
Right after releasing last week's Microsoft Weekly, we published a review of the Epomaker RT100, a quirky retro-looking keyboard with a few bizarre features. If you ever felt like needing a keyboard that looks like a 40-year-old piece of PC hardware with RGB lights and a tiny display, the Epomaker RT100 might be a perfect choice. It is not the cheapest keyboard by any means, but it makes up for that with smooth typing, great visuals, solid customization, and more.
We also reviewed another portable monitor, the GEEKOM PM16. This inexpensive display offers good colors, lightweight chassis, and an affordable price tag, sacrificing VESA mount and a few more conveniences.
John Callaham's weekly "Look back" series provides throwbacks into the past, detailing the company's products, partnerships, mishaps, and successes from years ago.
This week's look back article tells you a story about Microsoft Mira, a smart display tech Sony decided to cosplay with its PlayStation Portal. The idea behind Mira was to give users a "portable" 15-inch display to connect to their home PCs and perform Windows XP-era computing tasks from anywhere in the house. Only one year after the initial release, Microsoft pulled the plug on Mira, realizing that people just do not want or need such a device, especially with a hefty $1,000+ price tag.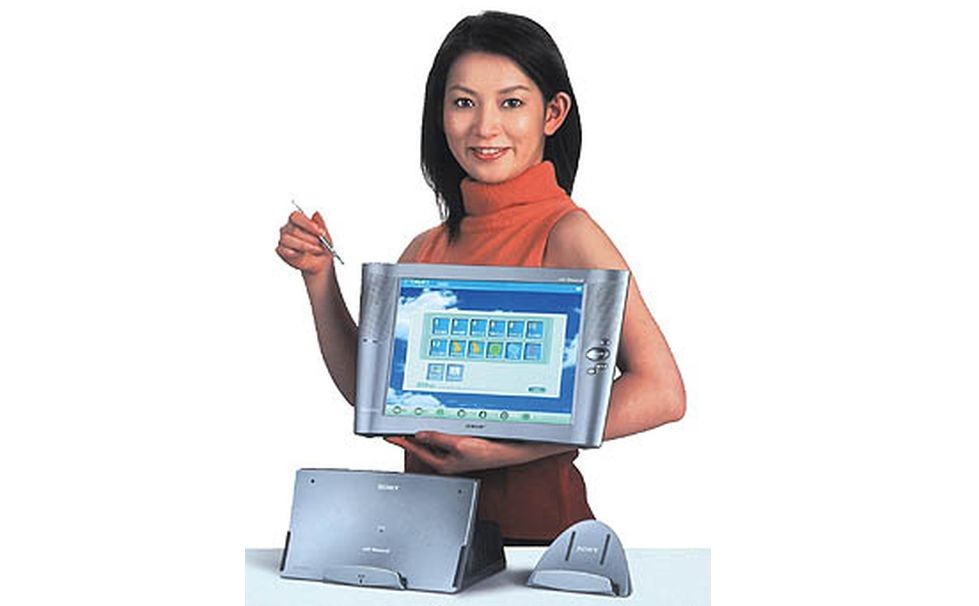 ---
And here is a randomly selected piece of trivia about the company, Windows, and other Microsoft-made things.
Did you know that Microsoft Adventure, a game ported from Mainframe PDP-10 to Apple II in 1979 and later IBM PC, was one of the earliest games to feature a built-in Digital Rights Management system? Microsoft Adventure was released on a 5.25-inch floppy drive with a quirky system to prevent pirates from illegally copying the game.
Each disk with Microsoft Adventure had a randomized set of track numbers (a portion of the magnetic tape inside a floppy disk) to thwart disk copying software, usually expecting a standard set of tracks from 0 to 34. Throwing in misnumbered tracks (the drive had an instruction set on track 0 to tell the system how to access data) would cause a copying program to "think" the disk it tries to read is corrupt.

You can find other issues of the Microsoft Weekly series using this link. Also, you can support Neowin by subscribing to our Newsletter to get regular news recaps delivered directly to your email.