We are at the close of another week yet again, which means that it is time to recap all the important happenings from the world of Microsoft from the past few days. This time around, we have got news about Microsoft's new Canary Channel, AI shenanigans (obviously), and some software updates. Without further ado, let's dive into our latest weekly digest covering March 5 – March 10!
Canary Channel
At the start of the week, Microsoft announced an addition to its Windows Insider Program in the form of a new Canary Channel. This is the place where features which require the most lead time will be seeded, which also means that this will be the most unstable release with barely any documentation due to the pace of releases – do expect Twitter announcements though. It will receive builds with version number 25xxx and could also be the channel where the next major version of Windows is tested. Dev Channel will receive build 23xxx moving forward. Current Dev Channel Insiders are already being migrated to the Canary Channel, but those who want to stay on Dev will need to do a clean-install.
The Canary Channel also received a couple of builds following this announcement. Build 25314 introduced access keys and recommendations to the File Explorer, along with enabling LSA protection. Additionally, it disables the legacy Remote Mailslot protocol by default, with the intention to deprecate and remove it permanently in the future. A couple of days ago, build 25314.1010 was also seeded to test the servicing pipeline.
A Windows Server Insider Preview release was rolled out with version 25314 as well, it has fixes for SCONFIG on startup and WinRE rendering, along with one known issue. The Windows 11 Dev Channel also received some love in the form of build 23403, bringing a ton of new features including some of those present in Canary and live captions in more languages.
As Microsoft releases builds across various channels, enthusiasts have potentially spotted upcoming features for the company's operating system. These include a movable Taskbar with labels and ungrouping of apps, an improved USB4 Settings page, ReFS "Dev Drive" VHD volumes, and theme-aware weather icons for the Windows 11 Taskbar. There is no guarantee that any of the aforementioned features will be rolled out generally though.
Dumb AI
Microsoft CEO Satya Nadella made a few interesting comments in a recent interview, noting that voice assistants (including its own Cortana) are "dumb as a rock". Microsoft wants chatbots to be a frontend to access information but Nadella believes that Google Assistant, Siri, and Alexa don't offer this capability. This is why the Redmond tech giant has pivoted to generative AI through Bing Chat. Hindsight is 20/20 indeed.
To that end, Microsoft has been making improvements to Bing Chat in order to make it more user-friendly. Daily turns have now been increased to 120 and you can have up to 10 chat turns per session. There are faster chat responses in Skype and Microsoft is also working on the highly requested capability to save chats.
In the meantime, Bing Chat users have been discovering interesting things that the AI model can do. Apparently, you can get it to impersonate celebrities and play chess. All of this has propelled Bing to reach a milestone of 100 million daily users, 13 years after its inception.
In terms of what's next, Microsoft is working to integrate generative AI capabilities in Dynamics 365, with "The Future of Work with AI" event scheduled for next week. Moreover, ChatGPT is now available for more customers to use through a preview on the Azure OpenAI service. Finally, GPT-4 is expected to release next week with support for multiple modalities.
Outlook authenticator and other updates
Microsoft revealed a few days ago that it is planning to add Authenticator capabilities to its Outlook app for Android and iOS. Basically, if you sign into your work or school email account, you'll be able to use "Authenticator Lite" present in the Outlook app on your phone for multi-factor authentication, without needing to download any other app. The feature is expected to land this month. In related news, the Outlook for Mac app is now completely free to use.
Elsewhere, there were a few interesting updates for other Microsoft 365 apps too. Microsoft is finally adding the Paste Text Only shortcut to Word, along with new shortcuts to zoom. Meanwhile, Teams is slated to get a number of new features, the headliner being spatial audio. Similarly, enterprise customers can now easily save files securely to OneDrive directly through the Microsoft Edge mobile app.
Speaking of Edge, the browser is reportedly getting 14 custom mouse gestures. On the other hand, Translator has added support for over a dozen African languages recently, bringing its total to 124. Other app updates include a Paste As Plain Text shortcut in PowerToys, Notepad++ with an entry in the Windows 11 context menu, Bing Chat in Skype Insider, and a couple of new features in the Surface app.
Over on the hardware and firmware side, make sure to roll back the latest Nvidia GPU driver to get rid of the high CPU usage bug. And if you're an AMD customer, don't forget to install the latest driver patch which fixes timeout errors that led to Blue Screen of Death (BSOD) on Windows.
Git gud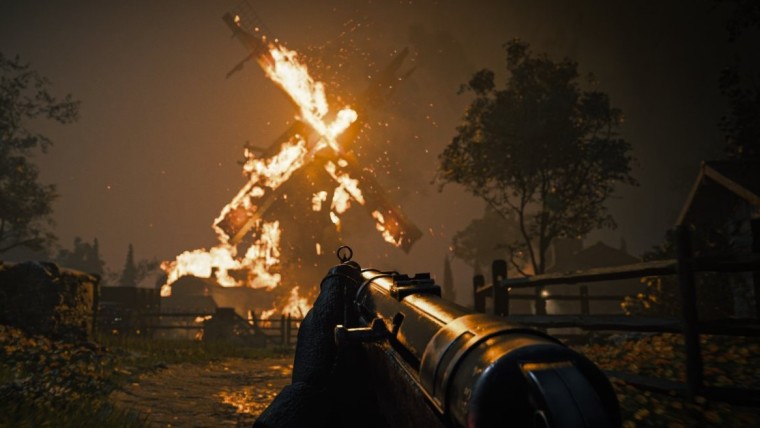 In its bid to block Microsoft's acquisition of Activision Blizzard, Sony tried to convince UK regular CMA that if the deal goes through, the Redmond tech giant could intentionally make Call of Duty on PlayStation 5 buggy to get gamers to switch to Xbox. It remains to be seen if this argument makes a dent in Microsoft's proposal.
In some other slightly bad news, Starfield has now been delayed to September with a dedicated Direct event in June. The Starfield Direct will happen after the Xbox Games Showcase in the same month since Microsoft is skipping the E3 showfloor this year. Meanwhile, the latest preview update to Minecraft has introduced the Bedrock world editor as Sea of Thieves celebrates its fifth anniversary with Season 9.
Finally, coming over to deals, we have Civilization VI leading the pack in Game Pass additions, Deals with Gold headlined by Mafia Trilogy while Xbox Free Play Days boasts Rainbow Six Siege, Cities: Skylines, and more. But if console gaming isn't your cup of tea, check out this Weekend's PC Game Deals curated by our News Editor Pulasthi Airyasinghe personally.
Dev Channel
Under the spotlight
A few days ago, I shared some details about my personal life and its relationship to the latest tech trend, generative AI. While the technology continues to blow me away, I'm also a bit scared of the repercussions excessive use could have on individual lives.
On a relatively lighter note, News Reporter Taras Buria penned a listicle about the top 10 most requested features that Microsoft has already brought to Windows 11.
Additionally, Taras shared a concept for an always-on display for Windows 11 and asked our community if they would be open to the idea. Let him know your thoughts here!
On the other hand, our resident Reviewer Christopher White conducted an extensive review of Synology's 5-bay DS1522+ NAS with 10 GbE card. He walked away quite impressed, check out the review here.
Finally, forum member Adam Bottjen talked about how you can enable the delete confirmation dialog box in Windows.
Logging off
Our most interesting news item of this week is related to the prevalence of AI applications in everyday life. Automotive manufacturer General Motors (GM) has announced that it is working with Microsoft to integrate a voice-activated version of ChatGPT in its cars. The idea is to use the large language model in an assistive manner so that it can replace traditional car manuals. Theoretically, it could guide you through the process of changing a punctured tire and even book appointments at repair shops. Timelines for this initiative have not been shared yet.
---

If you'd like to get a weekly digest of news from Neowin, we have a Newsletter you can sign up to either via the 'Get our newsletter' widget in the sidebar, or through this link.
Missed any of the previous columns? Check them all out at this link.