If you have any big project plans this spring and summer, you don't want to trust your eye when it comes to paint. It's just not good enough. The Nix Mini 2 Color Sensor, however, is good enough, and it's on sale for a limited time as part of our Memorial Day Sale.
This sophisticated pocket-sized tool is made for those who find inspiration everywhere they go. Break it out and scan any surface — from painted walls to dyes — and the Nix Mini will instantly match the color to more than 100,000 brand name paint colors or to sRGB HEX, CMYK, and LAB colors. The completely solid-state technology makes the Nix extremely durable while the design blocks out ambient light for accurate readings every time.
In the Nix Paints and Nix Digital apps, you can save and organize your favorite color palettes for future reference, share colors with friends or clients, and use the Photoshop eyedropper tool in real life. Mashable writes, "The Nix Mini Color Sensor could be an awesome tool to feed your innate perfectionism." 
May 24th through 11:59 pm on the 31st, you can get Nix Mini 2 Color Sensor for 40% off $99 at just $59.97 — no coupon needed.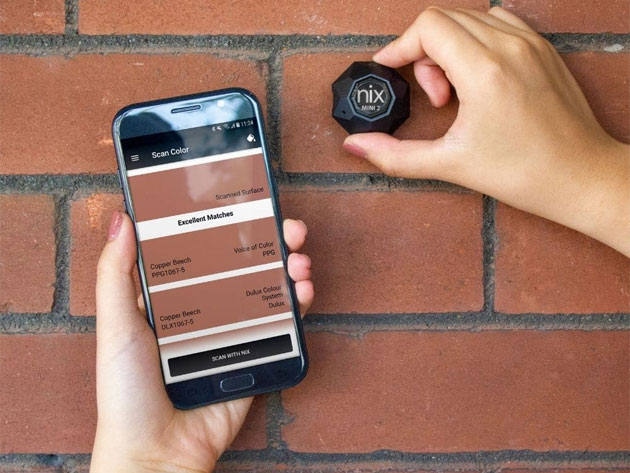 Nix Mini 2 Color Sensor – $59.97
Prices subject to change.