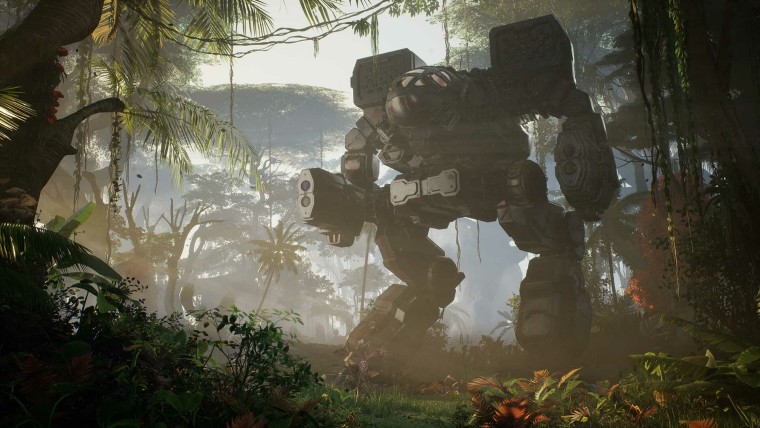 In 2012, developer Piranha Games launched the free-to-play game MechWarrior Online in open beta, beginning its long association with the Battletech-based mech action game franchise. In 2019, the same developer launched MechWarrior 5: Mercenaries, a single-player-only game using Unreal Engine 4. Since then, the team has released a number of DLC expansions.
This week, Piranha announced the next stand-alone game in the series, MechWarrior 5: Clans. This will be the first game in the series since MechWarrior 2 launched in 1995 that will center on the Clans portion of the BattleTech lore. While Mercenaries was an open-ended single-player game, Clans promises to offer a more linear campaign experience.
Here's some more info from the game's Steam page:
Throughout the campaign, the game skillfully immerses you in the personal and military conflicts of the invasion, enveloping you in a captivating narrative populated by well-crafted characters and moral quandaries that will keep you perched on the edge of your command couch.

Experience the pinnacle of simulation-style MechWarrior combat in MECHWARRIOR 5: CLANS. With the introduction of Clan BattleMechs and Technology, the game delivers a fresh and dynamic gameplay experience. Embrace the evolution of progression and customization, where pilots are empowered to fine-tune 'Mech loadouts through a revamped MechLab, Hardpoint, and OmniPod system. In this ever-changing battlefield, adaptability is the key to securing strategic victories.
The game will also be using Unreal Engine again for its visuals which will offer players "stunning environmental details and visceral destruction." MechWarrior 5: Clans is due out sometime in 2024 for the PC, Xbox, and PlayStation platforms.
Meanwhile, MechWarrior 5: Mercenaries will get one final paid expansion, The Dragon's Gambit. It will include a new mech, the Longbow, along with new variants, a new instant action mode, and more. It's coming on September 28 for the price of $14.99.