The Pavilion lineup is HP's answer to the IdeaPad or Inspiron line in its competitors, sort of the Toyota Camry of the consumer PC world. But the company is spicing up this vanilla image with this year's new entries, the Pavilion Plus 15 and 16. Anodized aluminum bodies give these laptops a more premium look, and better internals make a case for users looking for a bit more power and capability in a mid-range design.
The 14-inch Pavilion Plus offers the widest options, with both 13th-gen Intel Core i5/i7 and AMD Ryzen 5/7 (up to a 7840H) choices depending on the build. But the screen is the star of the show. While the base model has a serviceable 1920×1200 IPS panel, you can choose between a 2560×1600 IPS with 120Hz or an even sharper 2880×1800 OLED, also at 120Hz. If you're upgrading the screen, go for the AMD option, since you can also get Radeon 740M, 760M, or 780M included for a little extra graphical punch. The webcam gets a welcome 5-megapixel improvement.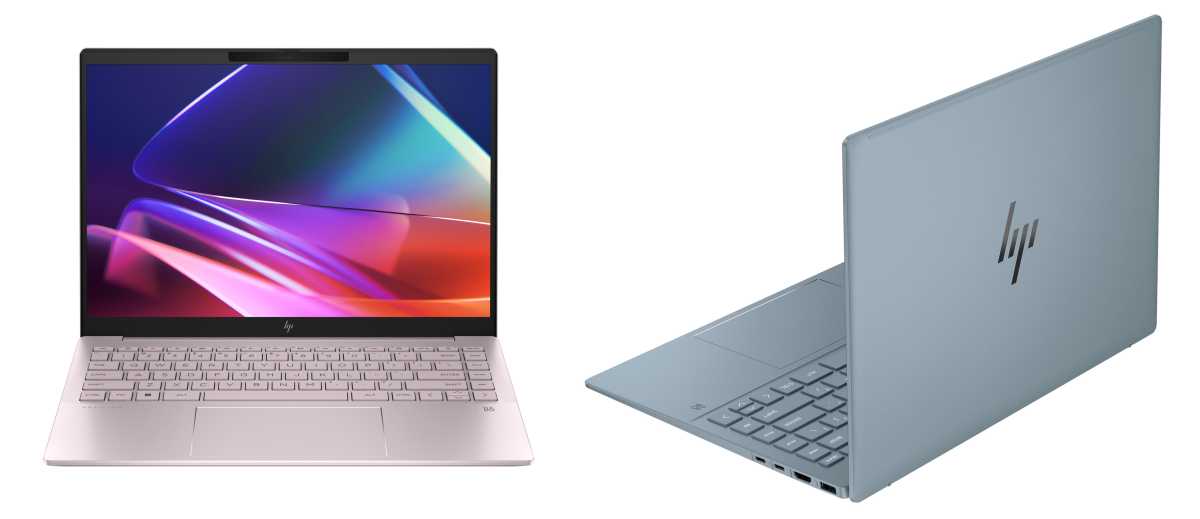 HP
Other hardware options are fairly standard, but it's nice to see the configurations start at 16GB of DDR5 memory and 5120GB of PCIe 4.0 SSD storage. I/O is no slouch, either, with double USB-C ports, two USB-A ports for older connections, and full-sized HDMI. HP claims up to 13.5 hours of video playback on a single charge, and you can get the laptop in silver, blue, or pink colorways. Prices start at $850, which is impressive given that 16GB/512GB base model, and the laptop will start shipping in September.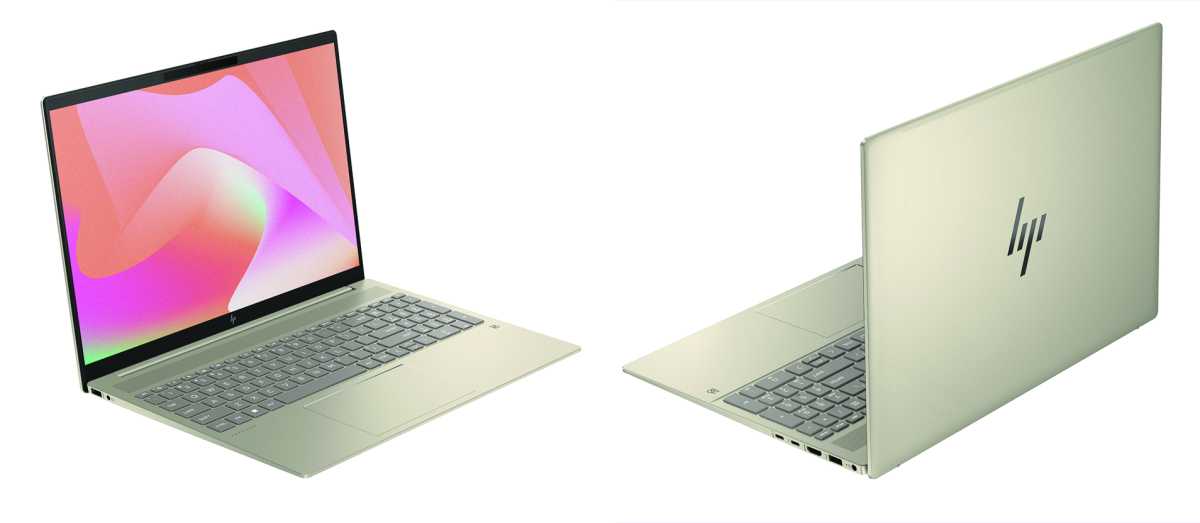 HP
The 16-inch version of the Pavilion Plus offers fewer choices, with only two Intel processors (i5-13500H and i7-3700H) and two colors, silver and gold. (Hey, Yukon Cornelius approves.) There's just one screen on offer, but it's a solid one, a 16-inch IPS offering 2650×1600 resolution at 120Hz. Graphics come in either an integrated Intel Xe or a GeForce RTX 3050 discrete GPU, and the bigger battery boosts longevity to a hair under 16 hours. The same storage and memory options are present, ditto for ports, with a small upgrade to Thunderbolt 4 on one USB-C port. Prices start at $1000, launching in October.