You can take a screenshot of the entire screen in Windows using the Print key; the key combination Alt+Print captures an image of the currently open window. However, you can also set the Print key to call up the Snipping tool, i.e. the integrated screenshot app of Windows 10 and 11.
In Windows 10, call up Settings via the Start menu and open Ease of Access. Now scroll down in the column on the left and click on Keyboard. In the following window, scroll down again and set the switch for Use the PrtScn button to open screen snipping to On.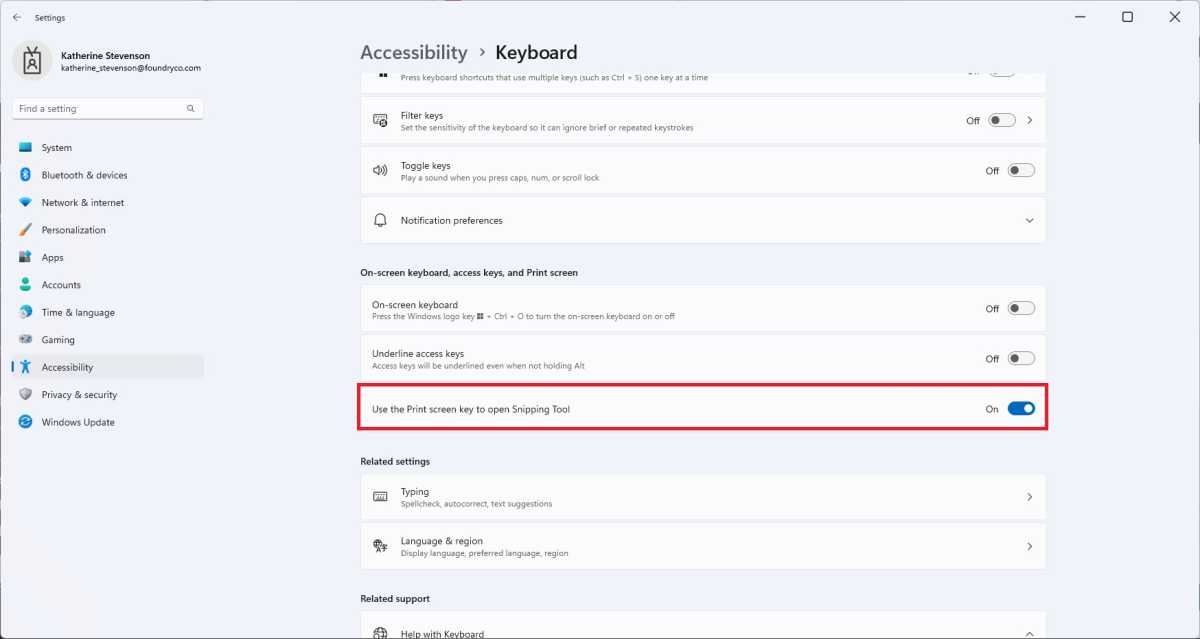 Foundry
For the change in Windows 11, first open Settings > Accessibility, scroll down to the Interaction section and click on Keyboard there. In the list that follows, you will find the option Use the Print screen key to open the Snipping Tool. After you have set the switch to On, the function is immediately active. Now the Alt+PrtScn key combination no longer has any meaning.
You can now start the snipping tool with the Print key: At the top of the screen you can select whether you want to mark a rectangle, a free form, the current window, or the entire screen. The image outlined with the mouse pointer ends up in the clipboard, from where you can paste it into any graphics program. A click on the preview in the bottom right-hand corner transfers the data to the workspace of the snipping tool.
This article was translated from German to English and originally appeared on pcwelt.de.