The Brave browser is all about covering your tracks online, and the latest security feature amps up that commitment. "Forgetful Browsing," introduced in the latest desktop and Android versions of the browser, automatically logs you out of sites once you close the tab or the browser. This is a more granular security setting than totally clearing history and cookies, as it can be enabled for the web in general or specific sites.
Unlike most of Brave's security tools, this one is focused on first-party tracking (i.e. the site itself), not third-party tracking favored by advertisers and less savory entities. With Forgetful Browsing enabled in the "Shields up" menu, local storage for specific sites will be cleared (including cookies, cache, and DNS cache) either when the browser is closed, or a few seconds after you close the last tab with the site open. The setting applies to sites, not domains, making it a much more wide-reaching option than most of Brave's security tools.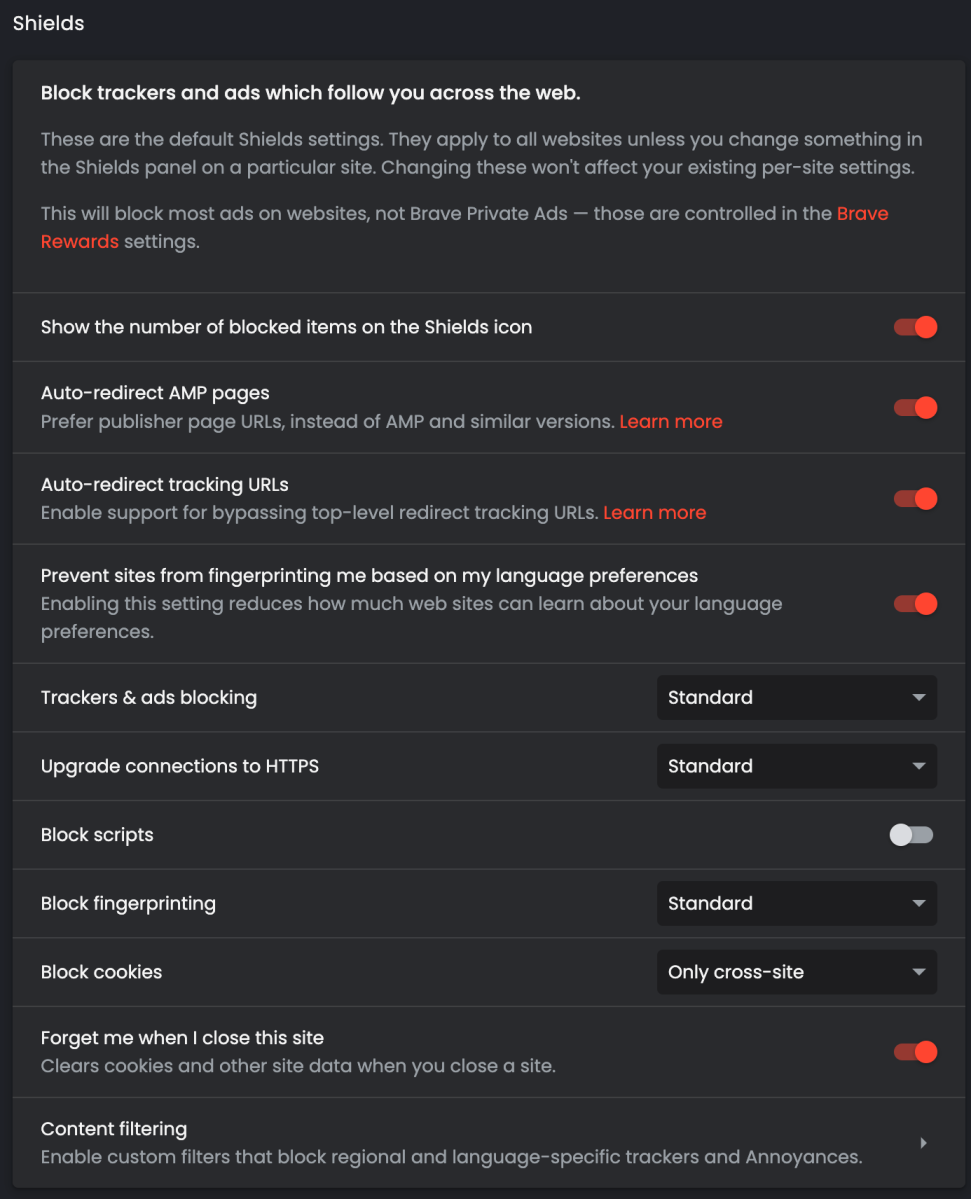 Brave Browser
What's the point? Brave lays out the case in its blog post (via Bleeping Computer). While most of the time it's handy to be able to go back to a website without having to log in again, this kind of easy re-identification is used for metered paywalls, plus the usual browsing profiles (which may or may not be shared with other sites and advertisers). The example given is that a user might not want a site to know that they have two profiles using two logins that are being accessed from the same machine.
When applied universally, the Forgetful Browsing feature isn't much more useful than the existing option to clear all local data when the browser closes. But on a site-by-site basis, I can see how it would be a huge boon to users who want to keep their browsing more private.