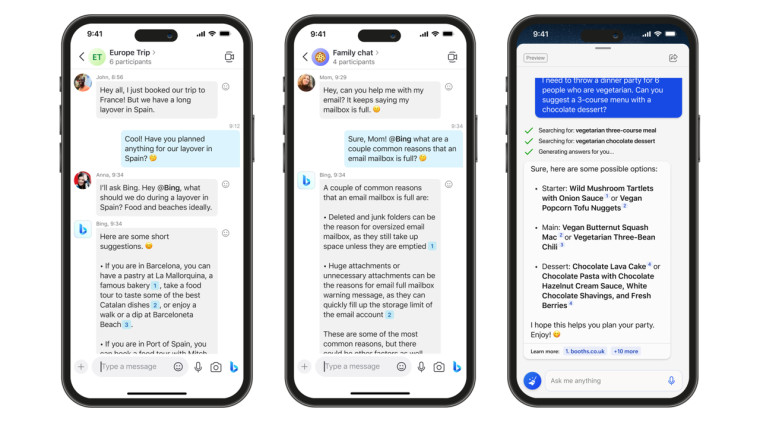 Microsoft has just posted a new update to its official Bing blog. Among other things, it says that the new Bing Chat chatbot AI should be much improved when it is used inside the Skype chat app.
The blog post stated:
We heard from you that Bing was slow to respond to your conversations in Skype. We've halved the latency of Bing chat responses, so you get answers faster. If you haven't already, download the latest version of Skype to try it out.
The blog also repeated the previously reported news that daily chat turns have been increased to 120, and that per-session turns now have a 10-turn limit. The post added that the team is "experimenting with even longer chat sessions" so those numbers will likely be going up at some point in the near future.
Finally, the blog post stated that the Bing Chat team has fixed several bugs that caused the chatbot to show "something is wrong" errors in the past several days. It added, "We will continue to monitor and address the remaining scenarios where this error appears."