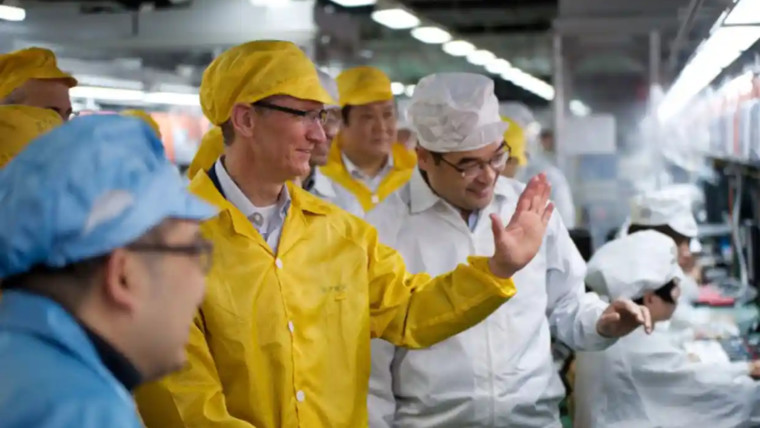 Apple's largest partner Foxconn has announced plans to invest $500 million in setting up manufacturing plants in South India. This move is part of Apple's strategy to expand its presence in the growing South Asian market. With India's Prime Minister Narendra Modi's initiatives to boost local manufacturing, Foxconn is among several companies making significant commitments to capitalize on the incentives provided.
Telangana's IT Minister, K.T. Rama Rao, shared the news of Foxconn's investment through a tweet, claiming that it will create 25,000 direct jobs in the first phase. This investment reinforces Foxconn's existing presence in India, where it already manufactures iPhones and recently started producing AirPods. The company's decision to invest in manufacturing facilities signifies its confidence in the Indian market's potential for "mid-to-high-end products."
Demonstrating the "Telangana Speed", I am happy to announce the groundbreaking of first of Foxconn's plants in Telangana at Kongar Kalaan today

With an investment of over $500M it shall create 25,000 direct jobs in first Phase #Telangana #Foxconn pic.twitter.com/PHThJWxsfT

— KTR (@KTRBRS) May 15, 2023
With a population of 1.4 billion, India offers a substantial consumer base for companies targeting the mid-to-high-end product segment. Foxconn Chairperson Young Liu emphasized the importance of expanding assembly and component operations in India to cater to their clients' focus.
Foxconn's increased investment in India aligns with Apple's broader efforts to diversify its manufacturing infrastructure beyond China. As Apple seeks to reduce its reliance on a single manufacturing hub, it has actively explored opportunities in India. The recent opening of two retail stores in the country indicates Apple's growing interest in the Indian market. JP Morgan's analysts predict India could account for 25% of all iPhone production by 2025.